Extend your nails using Dipping Powder – Nail Salon Gainesville FL Archer Road
What are some highly rated nail salons in Gainesville, FL?
best nail salon in Gainesville fl 32608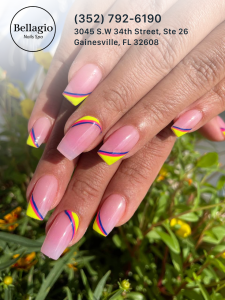 Dipping powder is a great way to get the look of acrylic nails without the harsh chemicals. It's also a lot cheaper and easier to remove than acrylics. It's a lot cheaper than acrylics and it's much easier to remove. Plus, it doesn't require any harsh chemicals, best nail salon near me.
Want to cover up your brittle nails?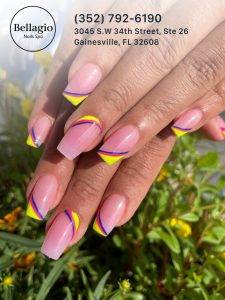 Dipping powder is your best bet. It does a great job at keeping nails strong as no harmful primers are used. But don't worry, dip powder manicure will look and feel natural at the same time too. You'll notice a significant difference in your nails' health after the dip powder is used, best nail salon in Gainesville fl 32608
Convinced About Dip Nails? 
Buying the entire powder nail kit might be a bit too pricey. That's why it might be economical to look for best nail salons near me and dip nails near me on Google if you're into nails dipping.
What are people saying about nail salons in Gainesville, FL?
To extend your nails using dipping powder, start by trimming your nails and pushing back your cuticles. Next, apply a base coat to your nails and let it dry. Once your base coat is dry, dip your nails into the powder and tap off the excess. Apply another layer of powder and tap off the excess again. Repeat this process until you have the desired thickness. Once you're happy with the thickness of your nails, apply a top coat and let it dry.
Get the Perfect Gel Color Nails
Gel color nails are a type of nail service that uses gel polish to achieve a variety of different colors and designs. They are perfect for anyone who wants to add a little bit of personality and style to their nails. There are endless possibilities when it comes to gel color nails. You can choose any color or design you want, and the sky's the limit when it comes to creativity.
One of the great things about gel color nails is that they are very easy to take care of. The gel polish is applied like regular nail polish, but it is cured under a UV light. This helps to seal in the color and keep your nails looking their best.
Manicure – Take Care of Your Hands
A manicure is a beauty treatment for the hands and nails. It includes trimming, shaping, and polishing the nails; and moisturizing and massaging the hands. Manicures are not just for women. More and more men are getting them as well.
There are many benefits to getting a manicure. It can make your nails look neater and your hands more attractive. It can also help to prevent nail problems such as ingrown nails and nail fungus. Manicures are also a great way to relax and pamper yourself. They can help to reduce stress and tension. And they can improve circulation in the hands.
Pedicure – Leave a smooth feeling
A pedicure is a cosmetic treatment of the feet and toenails, similar to a manicure. A typical pedicure includes soaking the feet in warm water, exfoliating the skin, trimming the nails, and applying polish. Pedicures are not just about making your feet look pretty. They also have health benefits. The exfoliation and massage can improve circulation and help to prevent foot problems like calluses and bunions.
Among quality nail care, dip powder manicure, acrylic nails, or gel paint; have your pick.